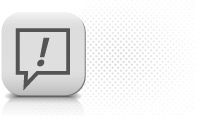 Why is it that whenever we talk about the gap between CEO pay and the lowest paid, we concede that the height of CEO pay is the culprit?

Long-Term Incentive Plan Design
We work closely with our clients to design performance based long-term incentive programs.
Our assistance generally focuses on senior management, but can also include the broader employee groups. We also work with parent companies (including parent companies domiciled outside the US) on business unit long-term incentive compensation arrangements.
We work to evaluate the various issues companies must consider when designing a long-term incentive program, including:
An assessment of the need and purpose for such a program


An evaluation of the competitive market


An evaluation of the alternatives for vehicles considering the goals of the program, the company's business strategy and place in the business cycle


An analysis to assess the potential accounting expense, cash requirements, share requirements and share dilution in order to optimize the effectiveness of the programs within the appropriate boundaries
We help clients determine the appropriate participants and their respective award levels as well as provide guidance for establishing the number of shares or units to award program participants. Depending on the situation, we work closely with legal counsel in developing the new long-term incentive plan document and/or ensuring that the new program design falls within the parameters of an existing plan document.